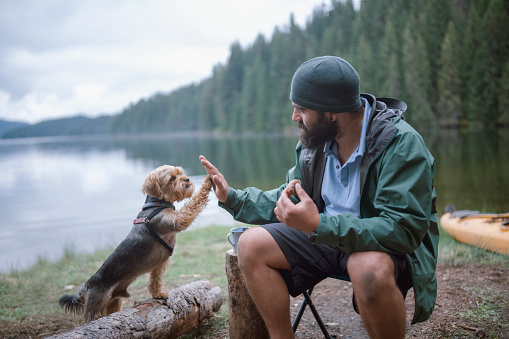 Are you getting tired of leaving your dog in a boarding facility or with relatives while you take a family vacation? If you are getting board with this idea then it may be time to make special arrangements so that you can take your beloved pet along with you. Below you will find a few ideas and suggestions on taking your dog with you on your next camping trip.
Dog supplies needed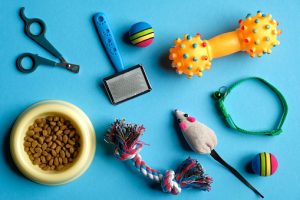 You can start by making sure that you are taking along all of the dog supplies that your pet may need. I have found it best to pack up the dog food in a Ziploc bag. Usually a large one is sufficient enough to hold all of your dry dog food. You will also want to take along the dog's water and food bowls. Snacks can also be packed in a small Ziploc bag. Dogs will not need a lot of toys taken along with them on a trip, since there are so many other things for them to do and see. Plus it will be a lot less for you to pack. I always like to bring along an extra leash, just in case one gets covered in dirt, or is completely soaked in the water.
Make sure all vaccinations are up to date
You will also want to make sure that all of their vaccinations are up to date. Most state and private parks require you to at least bring a current vaccination card with you to the park. This is just in case your dog decides to bite someone or another animal. It will also serve as a protection to your dog just in case they are bitten or attacked by anything. The policies can vary depending on where you are going to be camping.
Plan out their sleeping area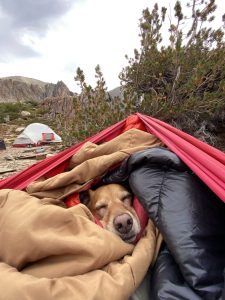 Before you even leave for your camping trip that includes your pet, you will want to plan out their sleeping arrangements. If you have a doggy bed that you plan on taking along make sure that it is cleaned off well. Some families even go as far as putting their pet in their own little child size tent. Some state parks require that you put your dog inside of a crate. Be sure to check the rules before you arrive to the campsite. If they have to stay I a crate when they are not on a leash, you will want to make sure that the crate is large enough and comfortable for them.