A tactical flashlight is a patrol officer or security guard's staple tool. It's needed to help illuminate dark areas, provide an indication of location for others to see, and might even come in handy in an confrontation. There are a ton of different flashlights on the market, but not all of them are created equal.
Read on below to find out what I think the best tactical flashlight is that's worthy of your hard earned dollars.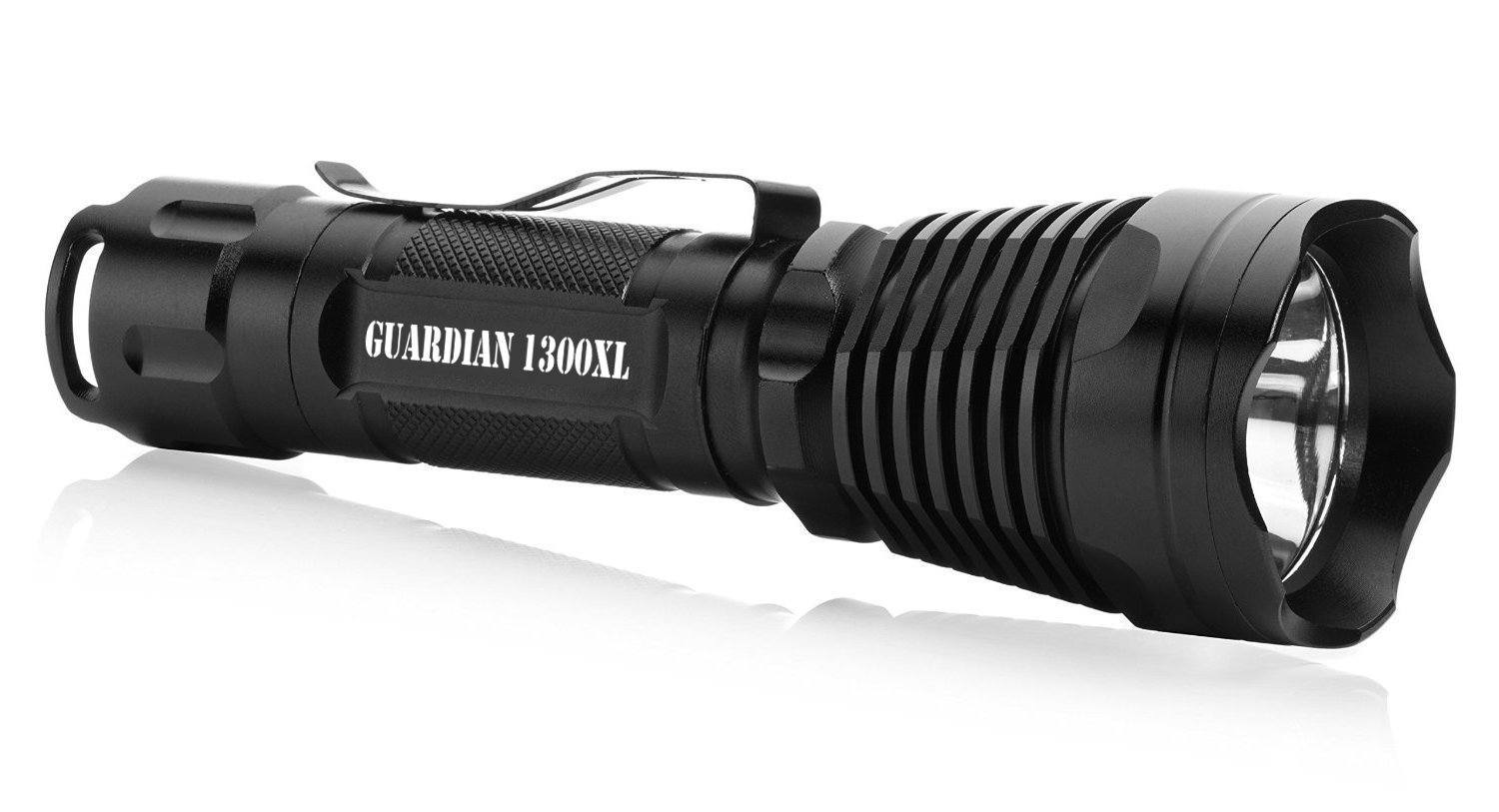 Surprisingly the Supernova Guardian 1300XL's capabilities far exceeds the length of its name. It's got all the bells and whistles of a torch you'd think would cost twice as much. So let's take a look at what Supernova Guardian has done to produce one of the best tactical flashlights on the market today.
Body
The 1300XL is small, but a bit bulky at the head. This would be a negative aspect of any other type of flashlight, but a tactical flashlight needs that extra umph for a rough day's work. The flashlight itself weighs only about 5.1 ounces. It's 6.2 inches in length and the handle is approximately 1.8 inches in diameter. It's a good size to mount on your shotgun and it fits comfortably in your hand when you need it.
The body of the flashlight is made out of a smooth, brushed aircraft grade aluminum alloy. So, while it's a lightweight, it will still pack a punch when needed for self-defense. This aluminum alloy is scratch-resistant, shock proof, and gives the flashlight a remarkably good looking finish overall. It's probably one of the best looking flashlights of its calibre.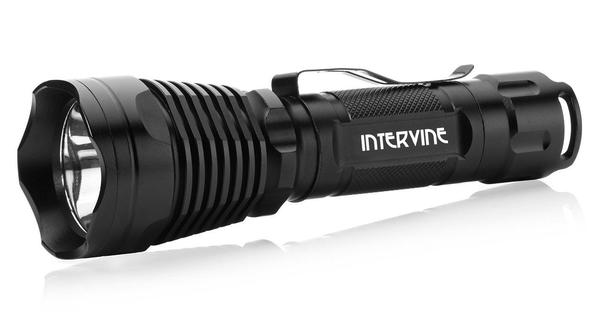 The 1300XL is packing an ultra bright CREE XM-L U2 LED bulb that produces 1300 lumens of output. When you're in the need for some serious illumination, the 1300XL is the go-to flashflight of choice. When people refer to other flashlights as bright, it's because they haven't had the pleasures of staring one of these things face-to-face.
VIDEO | Supernova Guardian 1300XL: Light Test
One of the self-defense features of the flashlight is actually located on its case. Above the grip is a stainless steel, rigid strike bezel. Most people hope they never have to use this features, but the ones that do are definitely glad it's there.
Features


One of the best things about the flashlight are its features. The 1300XL has five different operating modes that are powered by something they call BrightSmart Memory Technology. In short, the modes are as follows: full, medium, low, strobe, SOS. When you first turn the flashlight on, you'll be in the full mode, and you cycle through in the exact order written above. The SOS mode is a mode that is essentially a disorienting strobe light that is meant for uses when you might be attacked or disarming someone.
Battery Life
The battery life in the 1300XL is superb. Testing shows that you should be able to get at least 4 hours of continuous use using the high beams before it automatically switches to power saver mode. Once power saver mode has been initiated, you should easily be able to get another 4 hours use while in low beam mode.
The flashlight itself comes with two lithium 18650 batteries that are rechargeable, which means you could theoretically never have to use batteries again. However, it's always good to keep some spare batteries lying around. The 1300XL can also be powered by 3 AAA batteries.
Overall
The Supernova Guardian 1300XL is an amazing tactical flashlight for the price. With the ability to produce 1300 lumens, it is comparable to very high-end flashlights! It has a sturdy, but lightweight, aluminum frame that is ideal for heavy-duty use. And it's got all the battery efficiency you'll need to get you through the day.