A CR123A Rechargeable battery is one of the most popular type of batteries that are used for tactical flashlights.  These batteries are a solution to the standard AA battery, but they are for the most part much stronger than the average AA battery, and of course, they are rechargeable!
These batteries are the basis for most tactical flashlights, but there are some AA battery tactical flashlights.  So just because the flashlight you're looking at or the light you currently have runs on AA or AAA batteries doesn't mean it isn't a quality light.  Check out my posts about these types of flashlights and you will realize these can also be great lights.
About CR123A Rechargeable Batteries
The CR123a rechargeable battery is obviously an "upgrade" to the regular CR123A battery.  The difference between the two as you can hopefully guess is that these batteries can be rechargeable.  CR stands for cylindrical lithium, and the 123A stands for 1 X 2/3 the size of an A cell(one multiplied by two-thirds of an A cell).
These CR123A batteries are fully substitutable with the following battery types.
DL123A
CR123
K123A
 EL123A
VL123
SF123A
CR17345
And a few others I may have missed
These Lithium primary batteries are not interchangeable with zinc type batteries.   A great thing about the rechargeable version of the 123A is that it doesn't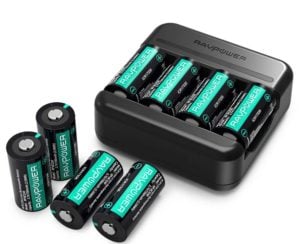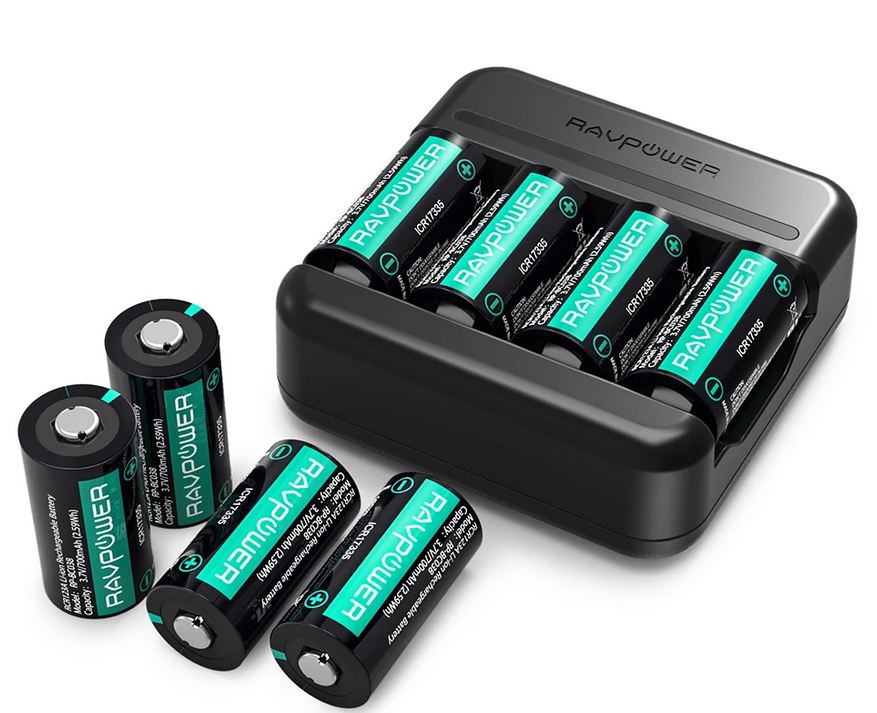 suffer from the common memory problem that many Ni-Cd batteries do.  In my opinion this is worth the price of them by itself!
Safety
These batteries are LI-Ion so you do need to show at least a little care.  As with any Li-Ion battery, you need to be careful with the amount of heat these batteries receive.  So be careful where you store them, and where you may leave the products they are running in.  There is a chance that they will explode.
Along with this be wary of the amount of pressure a CR123a rechargeable battery is receiving. Just like with heat, there is a chance of explosion or fire if these batteries receive too much pressure.  This could possibly happen if you take them to high altitudes (Maybe an airplane or during a mountaineering trekk?  Don't quote me on this!).
But don't worry too much, because these batteries should come with a few safety pieces.  These CR123A rechargeable batteries are all fitted with features to combat overheating through a auto resettable fuse, and overpressure protection through a (CID)
Conclusion
Overall these are great batteries.  As I said before these are used for quite a few tactical flashlights.  They are actually very cheap considering you can recharge them and use them for a lot longer than you can just a regular CR123A.  So overall the CR123A Rechargeable Battery is a very good and reliable battery that you should feel safe using.