At first glance, the Maglite S4D016 might look like an intimidating baton that also happens to light up. But, in this case, looks are deceiving. This Maglite is only weighing in at a menial 1.3 lbs. So, while it may not be your first weapon of choice when strange noises in your house wake you up at midnight, it at least won't be weighing you down.

Read on below to find out why the Maglite S4D016 is the best flashlight for the money.
Body
Don't let the weight scare you. The Maglite S4D016 is a flashlight capable of performing heavy-duty tasks. The body of the Maglite is constructed of a high quality rugged aluminum case, which means it's incredibly strong and durable, while being lighter than other metal materials. And this thing can take a beating. Afterall, when you need a flashlight on the job site it needs to be able to take a hit and keep on ticking.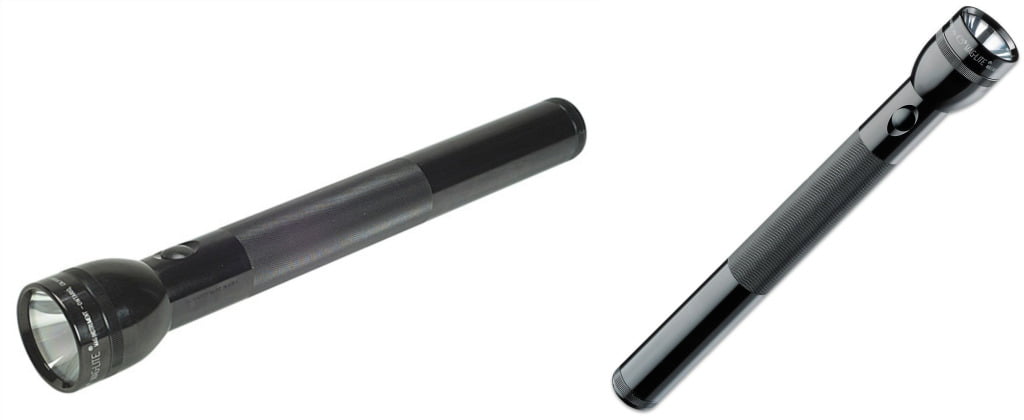 The flashlight itself is huge. We're talking almost one and a half feet huge. It measures in precisely at 19.50 inches, which has plenty of reach for whatever you might need that for. The diameter is also a healthy 2 inches, so it's thick, but still comfortable enough to hold with pure ease.
The switch to turn the flashlight on is covered with rubber. Each of the O-rings is sealed at the joint to prevent moisture damage. This means that the Maglite is water resistant in most cases. Although, you certainly shouldn't be swimming in your pool with it.
The top notch durability of the Maglite S4D016 is apparent in the details. That aluminum body gives it a strong but light frame, and the rubberized button and sealed joints gives it great protection against water. It's got all of the bases covered.
Features
Most Maglites come standard equipped with White Star Krypton gas lamps, and this one is no exception. These brilliant bulbs are enhanced, so you should see about 11 hours of continuous usage. It offers 20k Peak Beam Candlepower, produces 178 lumens, and it takes 6 d-cell alkaline batteries to power this baby.

From experience, this Maglite isn't the brightest flashlight out there. There are plenty of other flashlights out there that are equipped with LEDs that will be far brighter than what you'll get from this flashlight. However, for "bright enough" standards, it's golden. In fact, the only reason to prefer any other flashlight is if you're someone who obsesses over numbers on technical specification sheets. For literally any job, this Maglite will fit your every need.
The Maglite S4D016 also has a great feature that allows you to switch from a throw beam to a flood beam. All you have to do is rotate the head of the flashlight and it will focus or widen the beam to fit whatever you need it for.
Overall
In our testing the Maglite S4D016 came out a cut above the rest of the crowd. In our extensive use of the flashlight, we came across a multitude of use cases that this flashlight absolutely crushed. The flashlight had no issues being used outside while in heavy torrential rains. It was used to drive tent nails into the ground on a camping trip, and other various hammering use cases. At one point, it was even flung off the roof onto the driveway below and only suffered a minor scratch.
The reason this is the best Maglite flashlight isn't because it's just incredibly well rounded. It's the best flashlight for the money.